I have a confession to make to you – for my whole life I've been a packing snob. It's no secret to anyone who's traveled with me or watches my travel stories on Instagram, I don't exactly pack light. Part of this is because I was raised in Dallas and the city motto is basically 'there is no such thing as overdressed'. Another part is because when I travel I love creating content and sharing my favorite looks in my favorite places so I just have to bring options! And in truth, I probably simply suffer from a severe case of overpacking syndrome.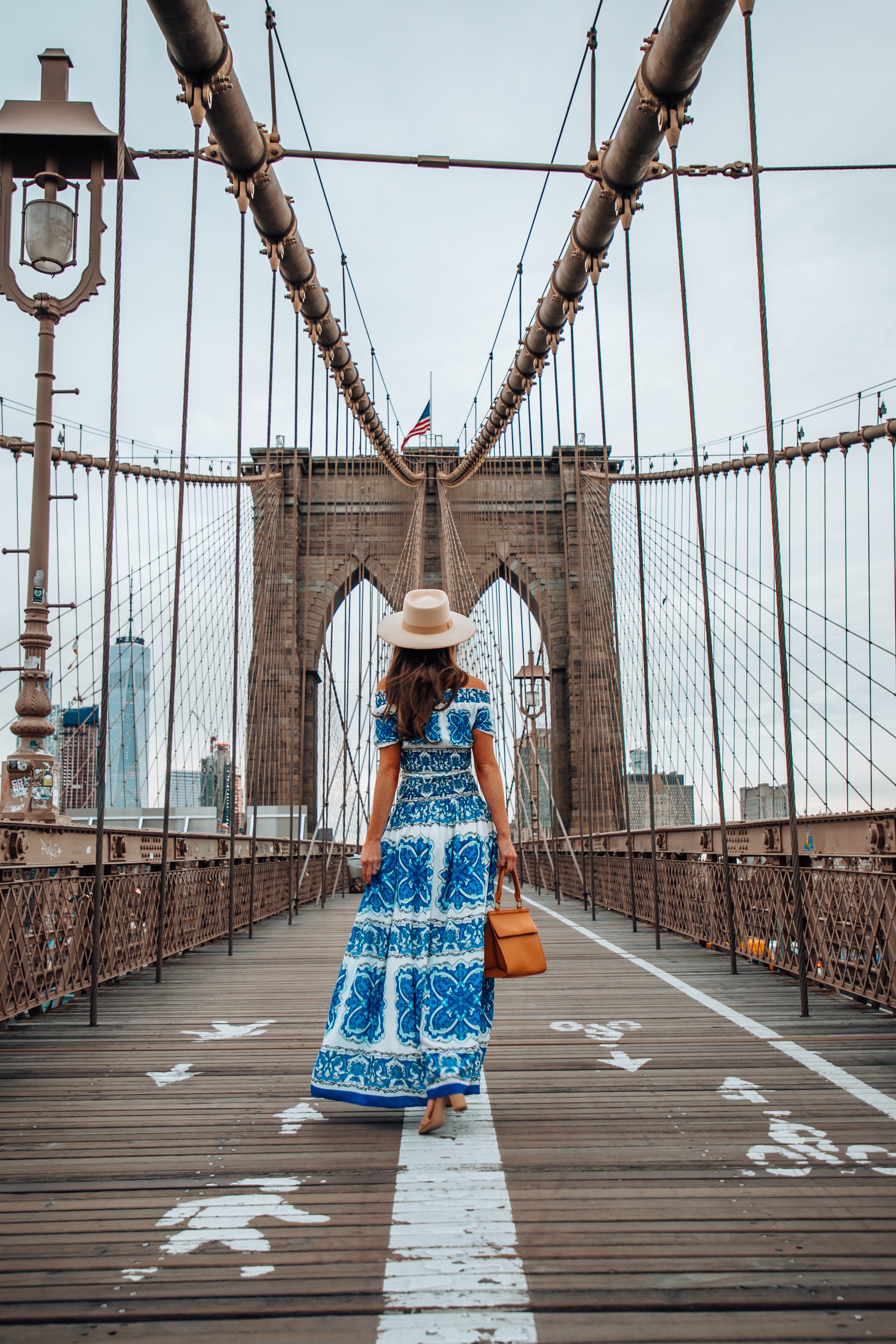 Since I always bring lots of clothes, the right luggage is super important. I've always valued great luggage; growing up I was lucky to have my go-to Tumi suitcase and carry-on and more recently my husband and I have switched to Herschel Supply's soft-sided luggage and carry-ons.
I usually gravitate towards split-duffels with wheels. I love the split duffels because I can put my dresses and hanging clothes in the bottom half and fill the top half with my skin and hair products, non-hanging clothes, some of my electronics and of course many of my travel snacks!!
And on top of having the right luggage, I've always been super focused on how I organize my clothes…my old process made sense to me but to anyone who watched me pack or unpack I probably appeared to be a crazy woman. I'm being totally honest here so please don't judge me!!
Since many of my dresses are dry-clean only, I would keep those items in the plastic wrap my dry cleaner delivered them in. For dresses that were not already in a bag, I would hang two dresses together on a hanger and then I would beg my dry cleaner for a bag to put them in. I would then lay all my outfits on the floor (on their hangers, in their bags), stack them into piles of 3-4 bags and then fold them 3-times. Then I would place/jam them into my suitcase and try to make sure I didn't catch any of the plastic in the zipper. The benefit of this system is the clothes came out mostly unwrinkled and when I arrived at the hotel, all I had to do was pull the clothes out and hang up my dresses. The downside is that packing would take forever, everything took a ton of space and it used a ton of plastic bags.
How I fill my luggage changed overnight when I was introduced to packing cubes. I was at black tie wedding in Italy and a super fashionable couple checked into the hotel at around the same time we checked in and all they had was a single carry-on bag. We started chatting and they told me that both his tux and her gown were in the tiny bag!! I was so impressed, but I asked them how they kept their outfits from becoming a wrinkly mess. That's when I was introduced to packing cubes.
I quickly became addicted to packing cubes. I have 3 different sets of packing cubes and love them all. I use them to organize all my clothes. When I'm going to multiple cities, I can pack different cubes for each destination and when I pack them properly, I get almost no wrinkles!! The packing cubes also let me use fewer plastic bags and I don't have to worry about keeping plastic out of my zippers. And the best part is that I'm able to travel with fewer bags…. well that's not totally true, it really means I can bring way more outfits!