I don't know about you but for me this summer was a little bit crazy! I welcomed my twin girls Sutton and Spencer to the world in May and decided I wanted to do something special for Pierce and Theo so they wouldn't feel like the girls were taking all my attention. If you know me, you know I think travel is the answer to everything so of course I decided to find a place to take the boys for a few nights where we could make our own special memories!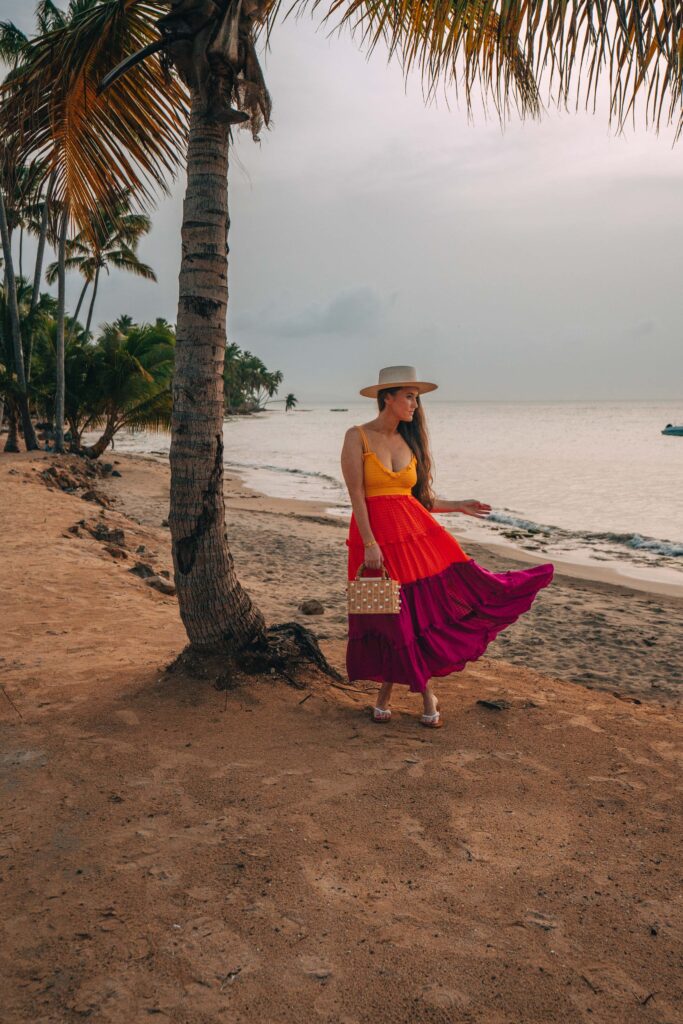 When I was browsing destinations, I came across some photos of Club Med Miches in the Dominican Republic and immediately knew it was the place for us. It's a direct flight from NYC, all inclusive, has all kinds of activities for kids (and adults) and great dining options for me and David! It took me about 1 second to decide to book tickets and start packing our bags!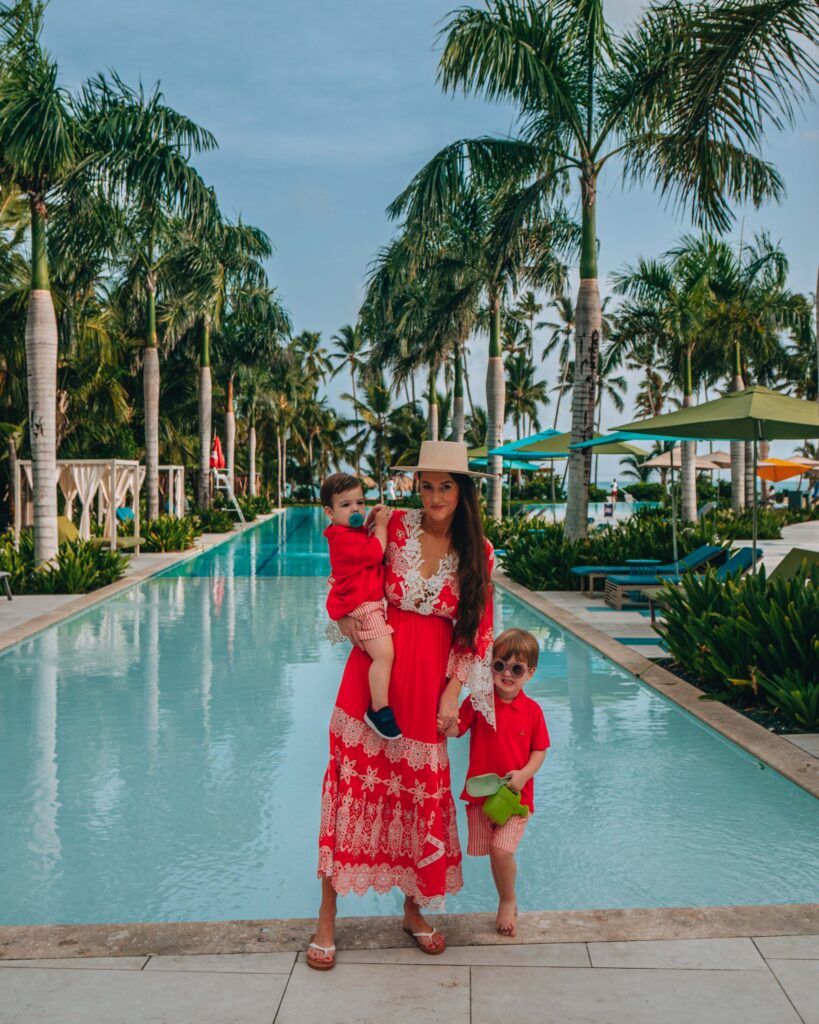 As soon as we arrived on the property it was heavenly. The boys first move was a quick B-line to the beach and getting them out of the crystal clear water would be a week long challenge! One of the boy's favorite parts was waking up at sunrise to go swimming, first in the ocean and then in one of the 3 pools. When I asked Pierce at the end which was his favorite place to swim he said it was too hard to pick a favorite since he loved them all!! The beach here is incredible – it's very long and the palm trees lining it make it super picturesque. The swimming areas on the beach were perfect for the boys since the water was pretty flat and the shallow area near shore is perfect for kids who are just learning to swim.
Our room was perfect for the family. In addition to having two rooms with en-suite baths, we also had a HUGE living room with enough sofa space for David to stretch out and the boys to jump around. The back of our room was sliding glass doors that we could open and walk out directly onto the beach. It was truly the perfect vacation setup!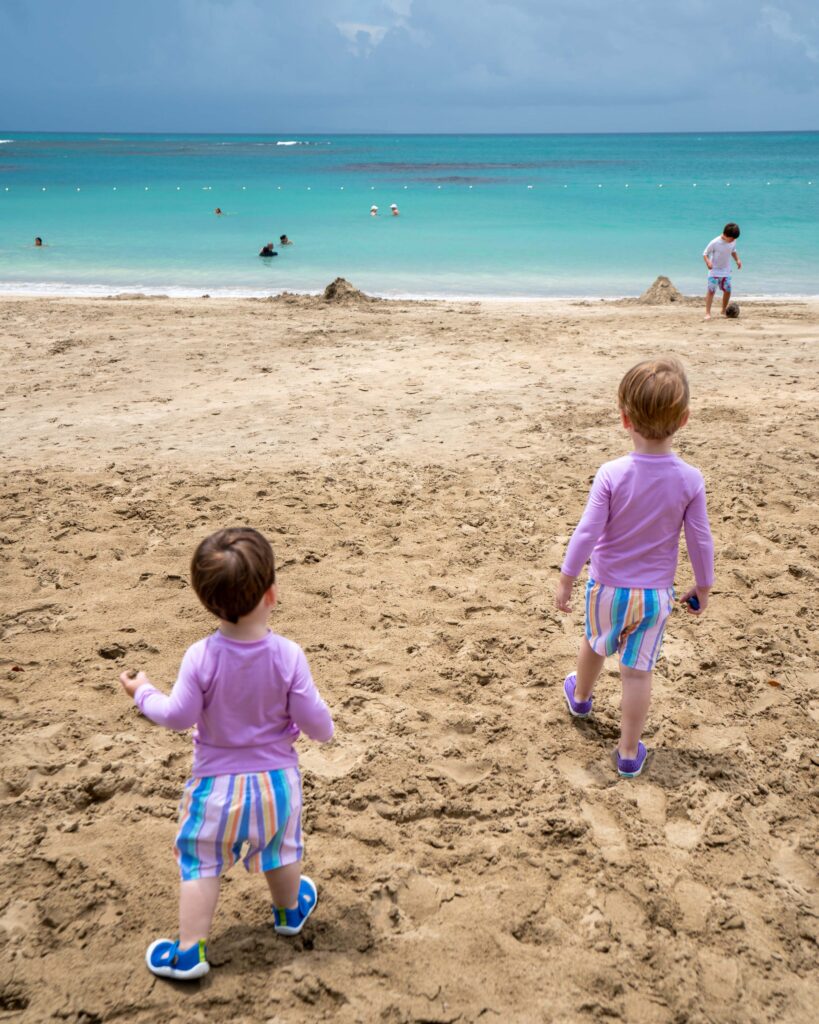 One thing that made Club Med Miches the perfect destination for us is is that it wasn't just a vacation for the boys, it was a vacation for David and me too! On top of having a kids camp and all kinds of different activities, Club Med Miches has private babysitters that we could hire so after putting the boys to bed David and I could enjoy a romantic adults dinner. The boys loved the kids camp where they were able to meet other kids their age and play in the kid-friendly facility. After camp ended, the boys loved checking out the waterpark and water slides.
While the boys were at camp, David and I got to explore the whole resort. One of the places we loved was the adults-only pool which really felt more like a romantic lagoon than a pool. They have an amazing bar there and David and I definitely weren't against having a drink or two with lunch!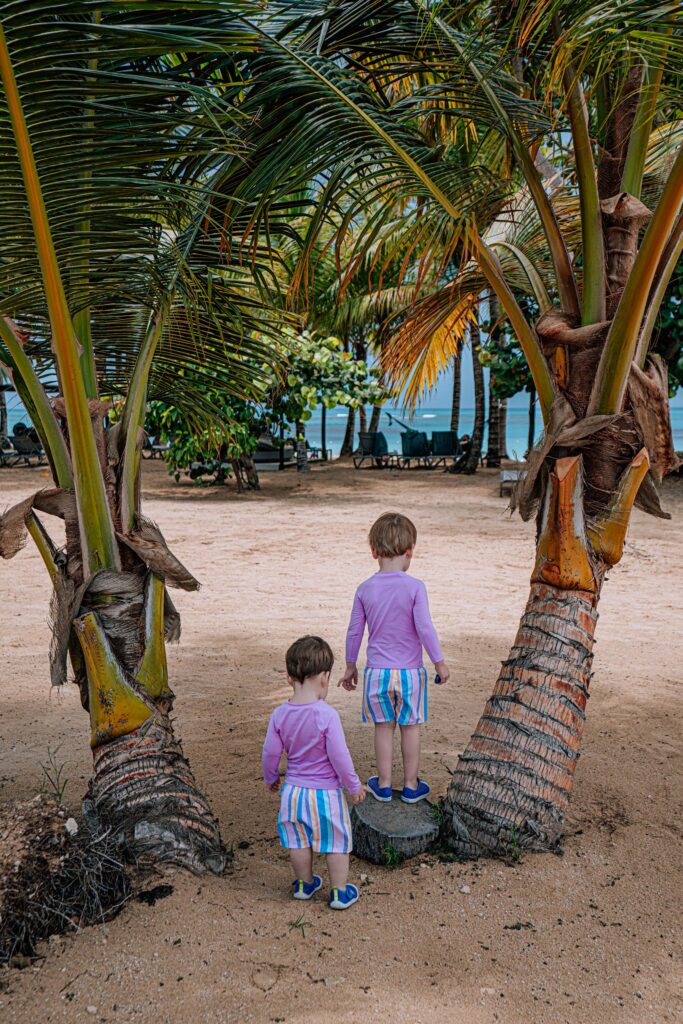 Club Med Miches has some amazing dining options that David & I were able to check out with the boys and on our own. The main dining area has three separate dining areas and we were able to find the right one for how we were feeling – some are more 'energetic' for when the boys were with us and there was always one that was a little more chill for when we wanted a more relaxed meal without the kids. As you would expect with Club Med, there were all kinds of different food so we could always find what we were craving. In addition to what you would expect from Club Med, Club Med Miches has the Coal & Copper steakhouse. Coal & Copper is pretty much separated from the other dining options and David & I decided to check it out one evening without the boys. It was fabulous and a great addition to the trip.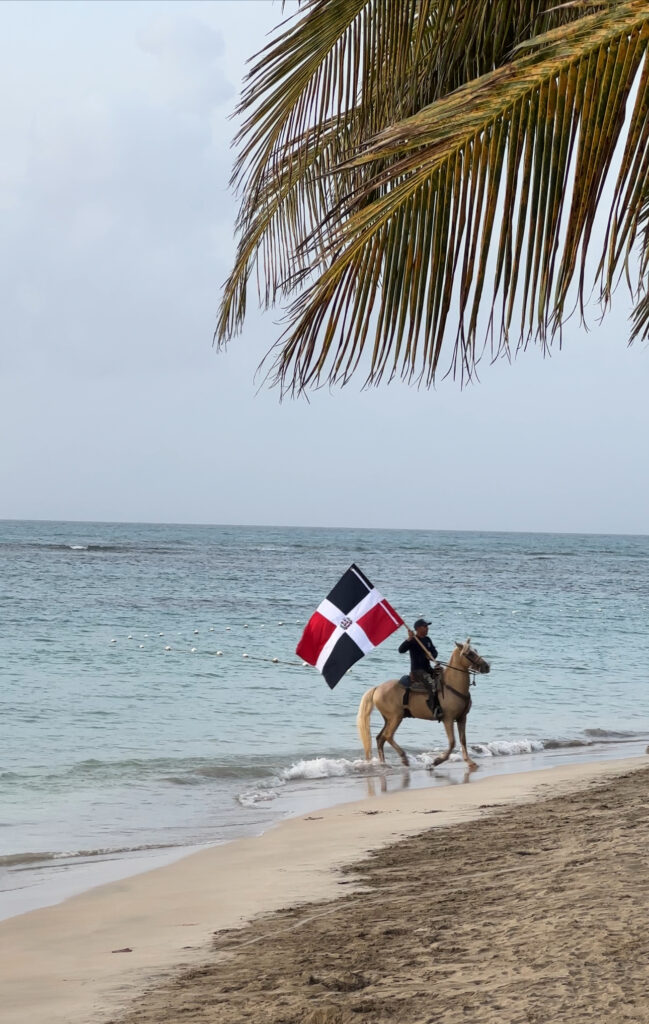 One of my favorite memories will be just getting to enjoy the beautiful setting with my boys. We loved swimming and then sitting by the main pool. Every afternoon we sampled a different snack by the pool while staring at the beach. The boys loved that too but I think they got way more excited when there was a beach party or even the evening there were horses on the beach!
After 4 amazing nights, we left the island with so many memories and already decided that once the twins are a little bit older we're going to come back as a family of 6!!